Feature extraction and statistics
Extract features and statistics across a large collection of time series to identify unusual/extreme time series, or find clusters of similar behaviour.
This allows you to visualise the behaviour of many time series (where the plotting methods above would show too much information).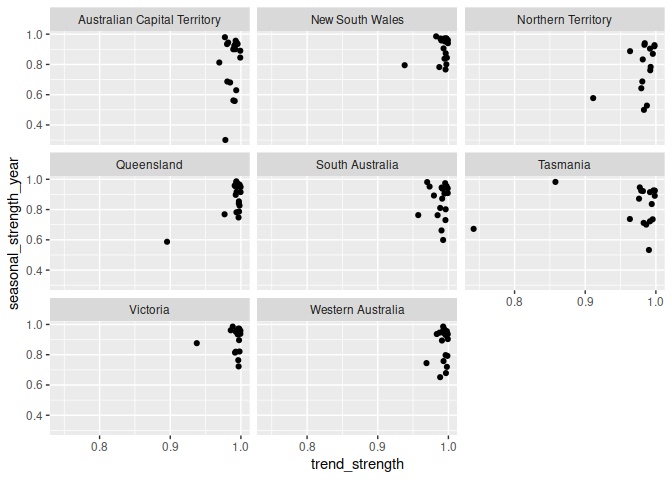 Most of Australian's retail industries are highly trended and seasonal for all states.
It's also easy to extract the most (and least) seasonal time series.